Given the limited opportunities to hold live exhibitions during the Covid lockdowns AppArt has decided to add an online shop to their website. This will support artists to get greater exposure of their work and clients eager to add artworks to their collections.
Some twenty artists, including several from the Haslemere area, are taking part initially and their work covers all the major mediums so there is a good range and variety of choice for prospective buyers at affordable prices.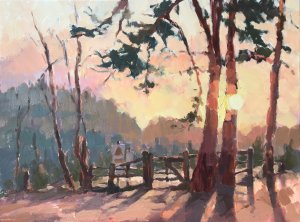 Bramshott Common by Clare Bowen
Painters include two Sky Landscape artists. Clare Bowen who was in the 2020 series and Steve Kinder who won through as a wildcard entry this year. Both use subtle palettes and their landscapes have an impressionistic feel to them. They both enjoy painting local scenes. Anna Clarke produces very dramatic and colourful abstract work and several of her compositions have a cosmic theme.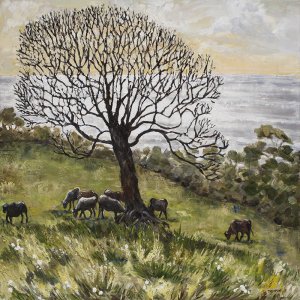 Magic tree by Christine Thompson
Christine Thompson landscapes, often of local scenes, are striking and bold and she makes full use of textures in her work. Maria Ellis's work involves vivid colours and lines in a freer semi abstract style. Her scenes of the sea reflect this.
In a class of his own Peter Matthew produces exquisite drawings of well-known landmarks including Hampton Court, London Bridge and the historic Portsmouth Dockyard.
Ceramics are represented by Clare Pavey and Terri Smart. Clare's canine sculptures are realistic and really capture the character of the animals. Terri loves to explore flora forms and her exquisite use of colour produces some stunning studies.
There are several sculptors participating with a variety of materials being used. Victoria Hunt's characteristic cutlery birds and flowers show real imagination and artistry. Allan Mackenzie's bronze resin figurative sculptures always have an element of humour in them. Lynne Warren's copper resin abstract floral based forms have beautiful shapes and lines that are tactile and pleasing to the eye.
Sunday Stroll by Evelyn Phillips
AppArt founder Evelyn Phillips's abstract family grouping has a Dutch influence and I hope she will produce more along similar lines in the future. Graeme Lougher provides castings for many local sculptors and he is a figurative sculptor who is currently working on mysterious woodland sculptures including "In Haste" and "Red Riding Hood and the Wolf."
Katrin Eagle work with felt is not an easy material to use but she is able to create colourful landscapes and floral works. Naomi Beevers uses textile materials with everyday objects to create amusing work that always impress.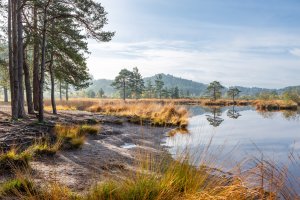 Autumn Calm by Nick Oakley
Nick Oakley has a real talent for capturing the landscape in the right light and makes the best of local scenes. Peter Searight's work often features nature and he is particularly interested in the play of light on the trees and grasses that are some of his favourite subjects.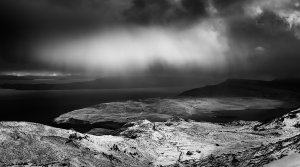 Road to nowhere by Peter Searight
Sami El Dahshan works in glass and manages to infuse wonderful colours in many of his works that sparkle in the light. Juliette Derwent Fractaala are brightly coloured glass plaques for the garden made from hand-pulled murrini (millefiori). Each Fractaala is named after an island somewhere in the world which correlates to it. Adam Aaronson glass art is inspired by the ceaseless mutability of light on the landscape, sky and water with the idea of change as a continual presence and a major theme.
Over time other artists will be added and the intention is to have regular online exhibitions for particular featured artists.
AppArt's online shop can be found at: https://www.appartonline.co.uk/shop
All items can be purchased online and order or enquiries made to AppArt at:
Ephillips54@btinternet co.uk
Telephone 01428 648393