Coronavirus Business Information Centre
Your one-stop-shop for the latest links, information and advice about the coronavirus and business
The Coronavirus pandemic continues to have a significant impact on how businesses operate. There are many things to consider to get our businesses moving while keeping our staff, clients and customers safe.
We created the Coronavirus Business Information Centre to bring together guidance, advice and helpful links. Some of the material has been developed or provided by our members who have brought their insights and expertise to bear on key issues including HR, insurance, IT and finance.
If you have questions about the information on this page or further information you would like to see, email Sue Carne at membershipmanager@haslemerechamber.co.uk or Olivia Lacey at newsletter@haslemerechamber.co.uk  or contact any of our contributors directly.
Down the page you will find:
A COVID-19 preparedness checklist
Resources and links on financial support, signage and PPE, HR, remote-working and IT and links to other resources
A directory of local people who can help you get back to business
Business Covid 19 Preparedness Checklist

We have produced a checklist in line with Government guidelines for businesses as you all move towards re-opening. The checklist is based on 5 main steps for businesses to take. Many thanks to the Surrey Chambers of Commerce.
1. Carry out a COVID-19 risk assessment
Before reopening you should ensure the safety of the workplace by:
carrying out a risk assessment in line with the

HSE guidance

consulting with your workers or trade unions

s

haring the results of the risk assessment with your workforce and on your website/premises
displaying your COVID-19 Secure Risk Assessment in your workplace
2. Develop cleaning, handwashing and hygiene procedures
You should increase the frequency of handwashing and surface cleaning by:
encouraging people to follow the

guidance on hand washing and hygiene
providing hand sanitiser around the workplace, in addition to washrooms
frequently cleaning and disinfecting objects and surfaces that are touched regularly
enhancing cleaning for busy areas
setting clear use and cleaning guidance for toilets
providing hand drying facilities – either paper towels or electrical dryers
3. Maintain 2m social distancing, where possible
Where possible, you should maintain 2m between people by:
putting up signs to remind workers and visitors of social distancing guidance
avoiding sharing workstations
using floor tape or paint to mark areas to help people keep to a 2m distance
arranging one-way traffic through the workplace if possible
switching to seeing visitors by appointment only if possible
4. Where people cannot be 2m apart, manage transmission risk
Where it's not possible for people to be 2m apart, you should do everything practical to manage the transmission risk by:
considering whether an activity needs to continue for the business to operate
keeping the activity time involved as short as possible
using screens or barriers to separate people from each other
using back-to-back or side-to-side working whenever possible
staggering arrival and departure times
reducing the number of people each person has contact with by using 'fixed teams or partnering'
5. Help people to work from home
You should take all reasonable steps to help people work from home by:
discussing home working arrangements
ensuring they have the right equipment, for example remote access to work systems
including them in all necessary communications
looking after their physical and mental wellbeing
Financial support – grants, loans and rate relief
The government has created a package of financial support measures to support businesses during the pandemic. From grants and loans, to business rate relief and protection against commercial eviction. Waverley Borough Council is administering the delivery of the support grants and rate relief for those eligible. Visit their website to get more information about how to apply.
People – employers, employees and staff
Brenda Roper of B&D Roper Ltd has provided regular expert advice to Chamber members on staffing and employment issues during the pandemic. Some of the key areas she has written about include: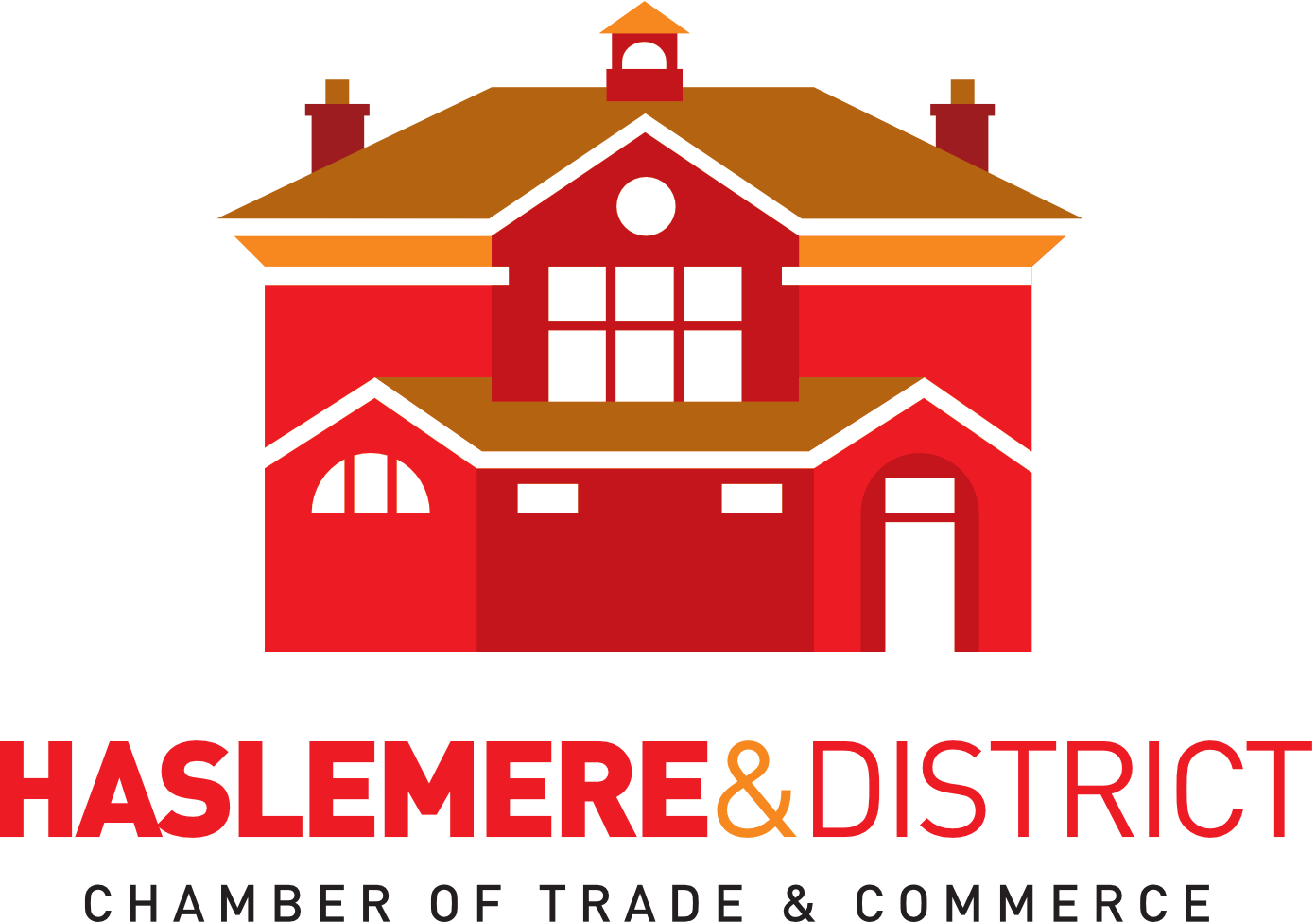 During the coronavirus crisis, the Chamber has been working hard for its members. Some of the things we have done include working with the Town and Borough Councils, encouraging local landlords to provide rent relief for business tenants and reducing rent of the Haslemere Business Centre. We have taken the decision to suspend work on the Haslemere Business Improvement District (BID) submission until later in the year.
Priorities for the future
Over the coming weeks the Chamber will focus on:
lobbying local and national government for additional support;
signposting reputable sources of advice and information through our online networks;
working with the wider community to support local people in Haslemere; and,
developing more practical ways to support local businesses.
Signage, PPE and official guidance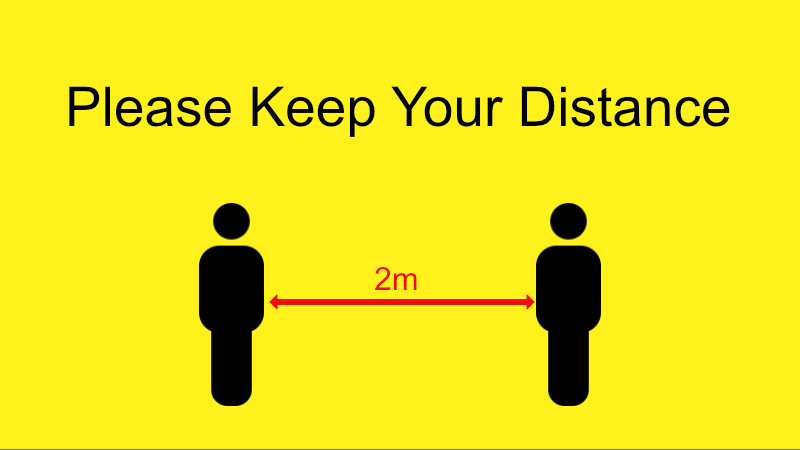 We need to take a number of actions to keep ourselves, our staff and our customers safe and comply with official requirements.
NHS COVID-19 App launch
The new NHS COVID-19 app launches on 24th September 2020. It will be a legal requirement for certain businesses in England and Wales to download and display an NHS COVID19 App QR code poster visible on entry to their premises. This is so customers who have downloaded the app can use their smartphones to easily check-in. Businesses can visit this website to create a downloadable display poster for their premises. This will allow NHS Test and Trace to contact customers with public health advice should there be a COVID-19 outbreak. For further business
information and resources click here. In England, using QR codes will help businesses meet the new legal requirement to record the contact details of customers, visitors and staff on their premises.
Surrey County Council have produced a communications toolkit to help businesses implement these requirements: T&T App Business Comms Toolkit 1
Social media assets can be downloaded here: T&T App Business Comms Toolkit graphics TWitter: T&T App Business Comms Toolkit graphics Facebook
Free poster and signage templates are available for download from Waverly Council here. Both Blue Dot Displays and See Signs are local companies a great range of 'back to work' signage.
Surrey Chambers Directory lists a number of companies providing health and safety kit. Guidance on how to make and wear facemasks is available here.
New ways of working – home and office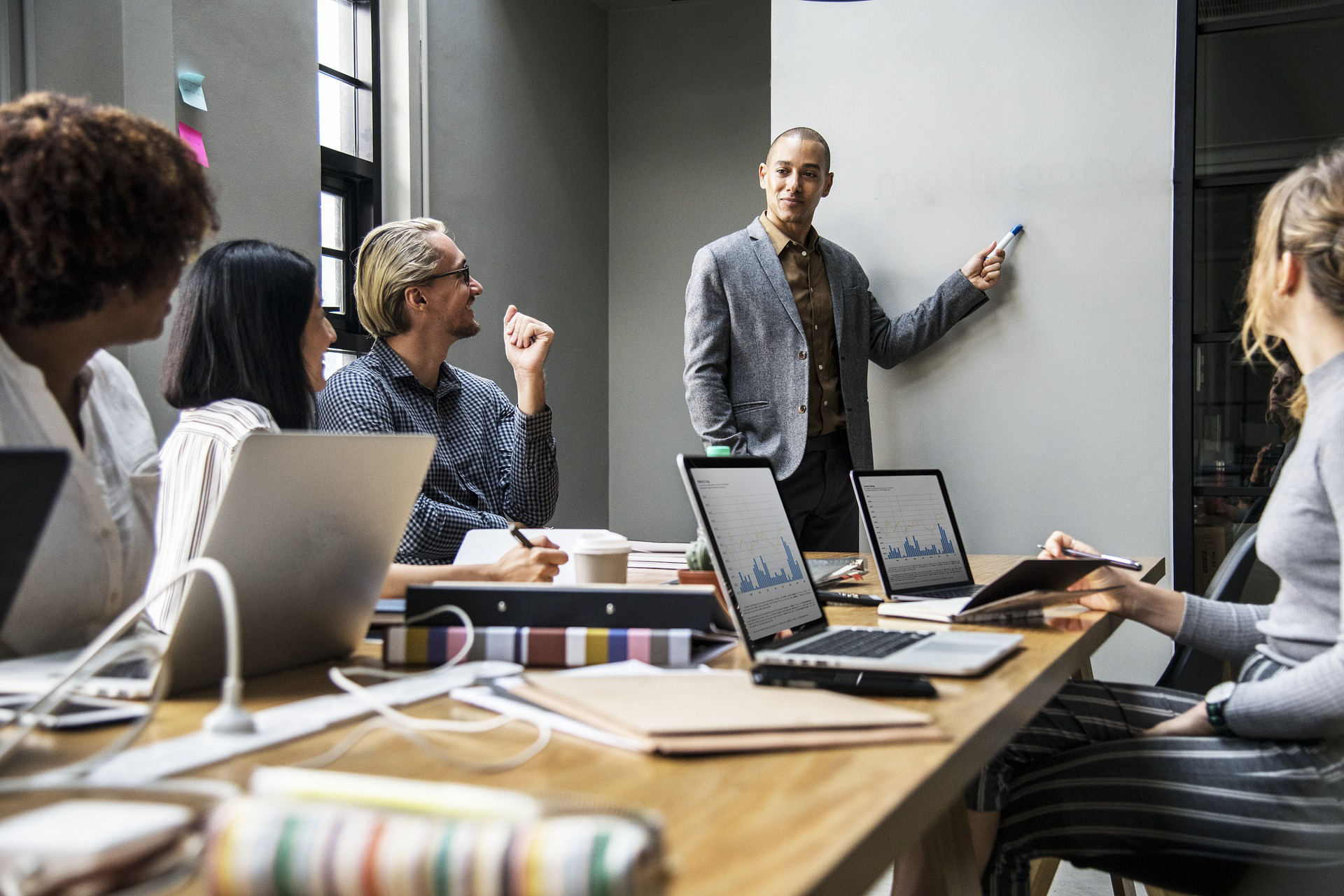 Whether you are continuing to work from home or moving back to an office, shop or other business premises, there are many things to consider.
Craig McGowan of McGowan Corporate Solutions says: "As we come out of lockdown please be aware that businesses will not face any more exposure to the risk of claims than they do now". Read more here.
Richard Paterson of PAAC IT says: " Moving safely back to the office requires careful planning across people, office, technology, and not forgetting your clients". Read Richard's checklist on moving back to the office here.
Laurence Coady of Richmond Systems explains that the possibility of future lockdowns means that businesses need to treat remote working as a core part of their business strategy.
The Information Commissioner's Office has some helpful tips on keeping personal data safe when working from home.
There's a wealth of information and advice out there to help you navigate your way through these difficult times.
Local help for local businesses
Looking for a particular product, service or some tailored advice to help you get back to business?  There are a wide variety of local businesses on your doorstep.